Super-simple conference speaker flight booking.
You organize your event and invite speakers. SpeakerTravel's self-service booking system gets them there, within budget and without hassle.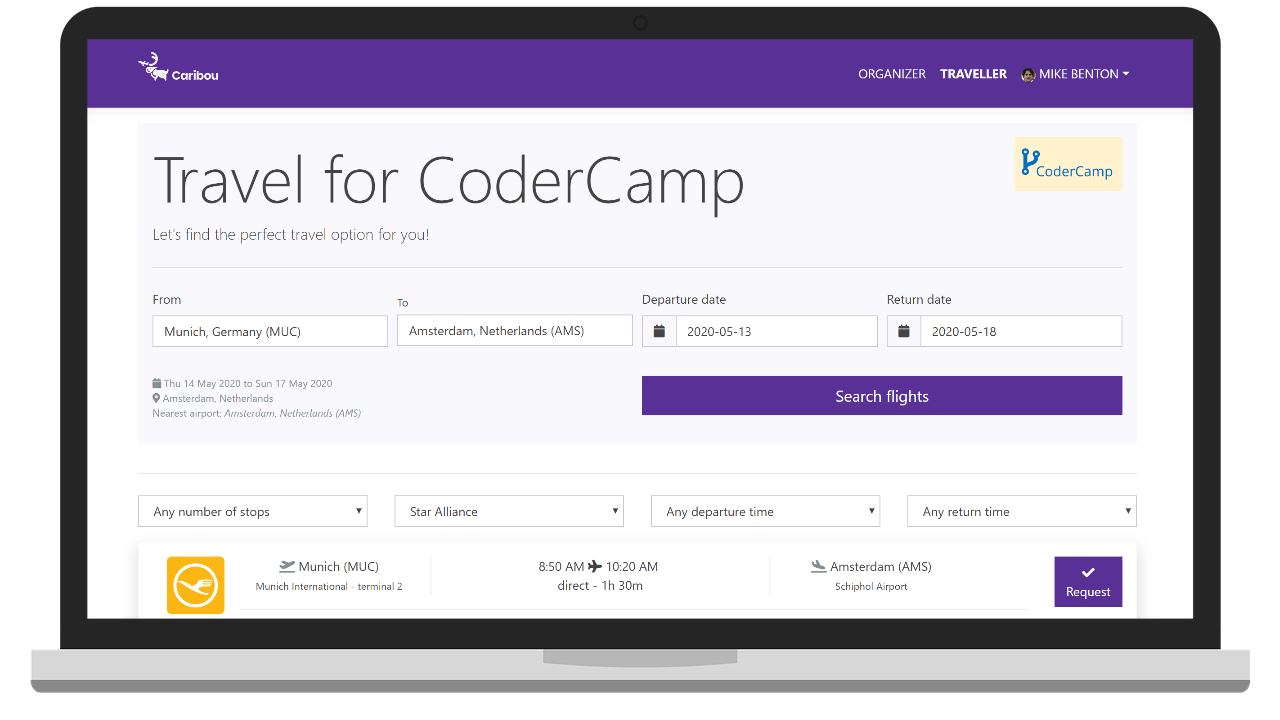 Have you also been wasting time
booking flights for your conference speakers?
SpeakerTravel makes things easy!
1. Invite your travellers
Set a budget and start inviting your travellers.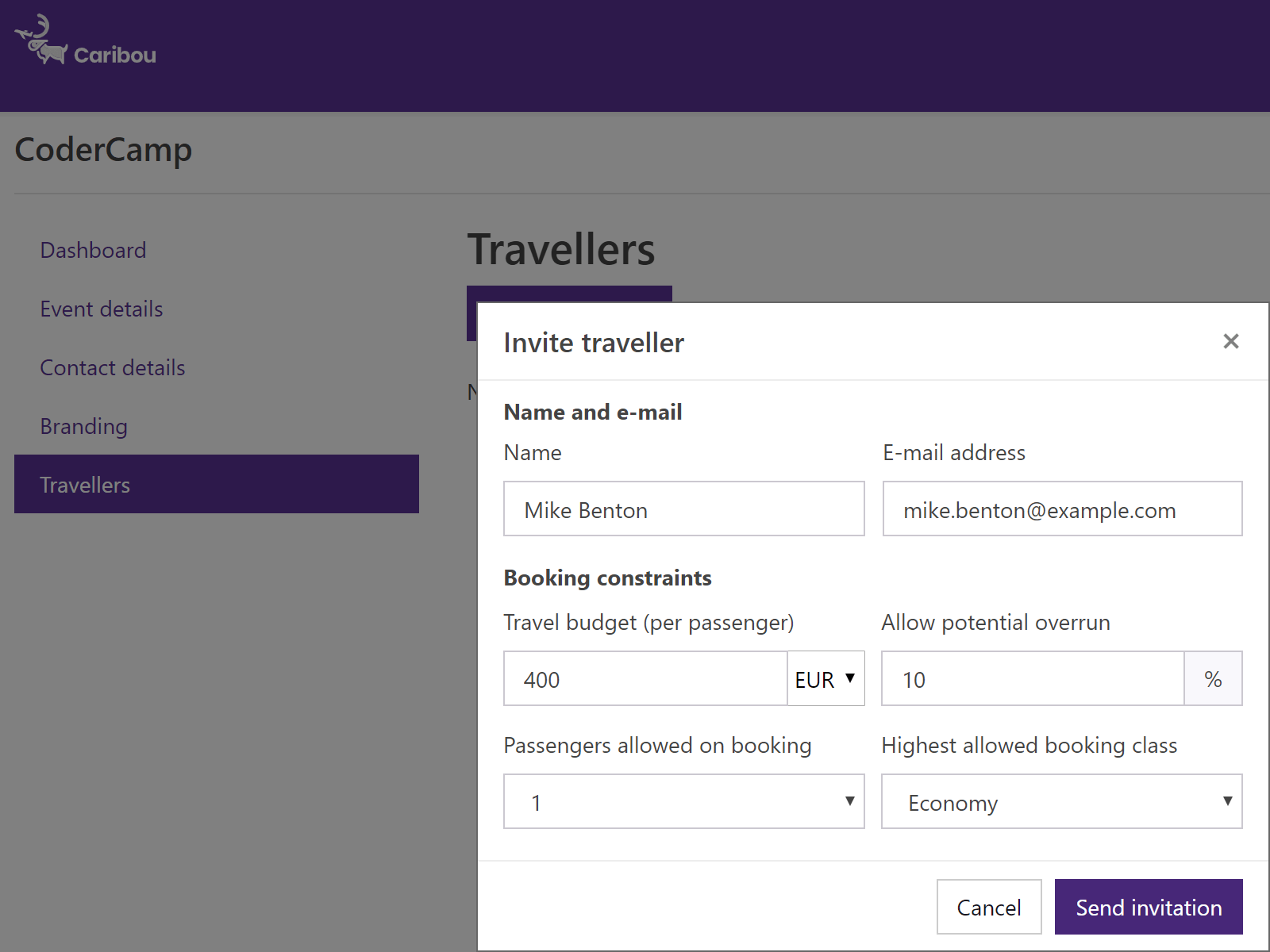 2. Let them pick their flights
Your speakers find their favourite flights.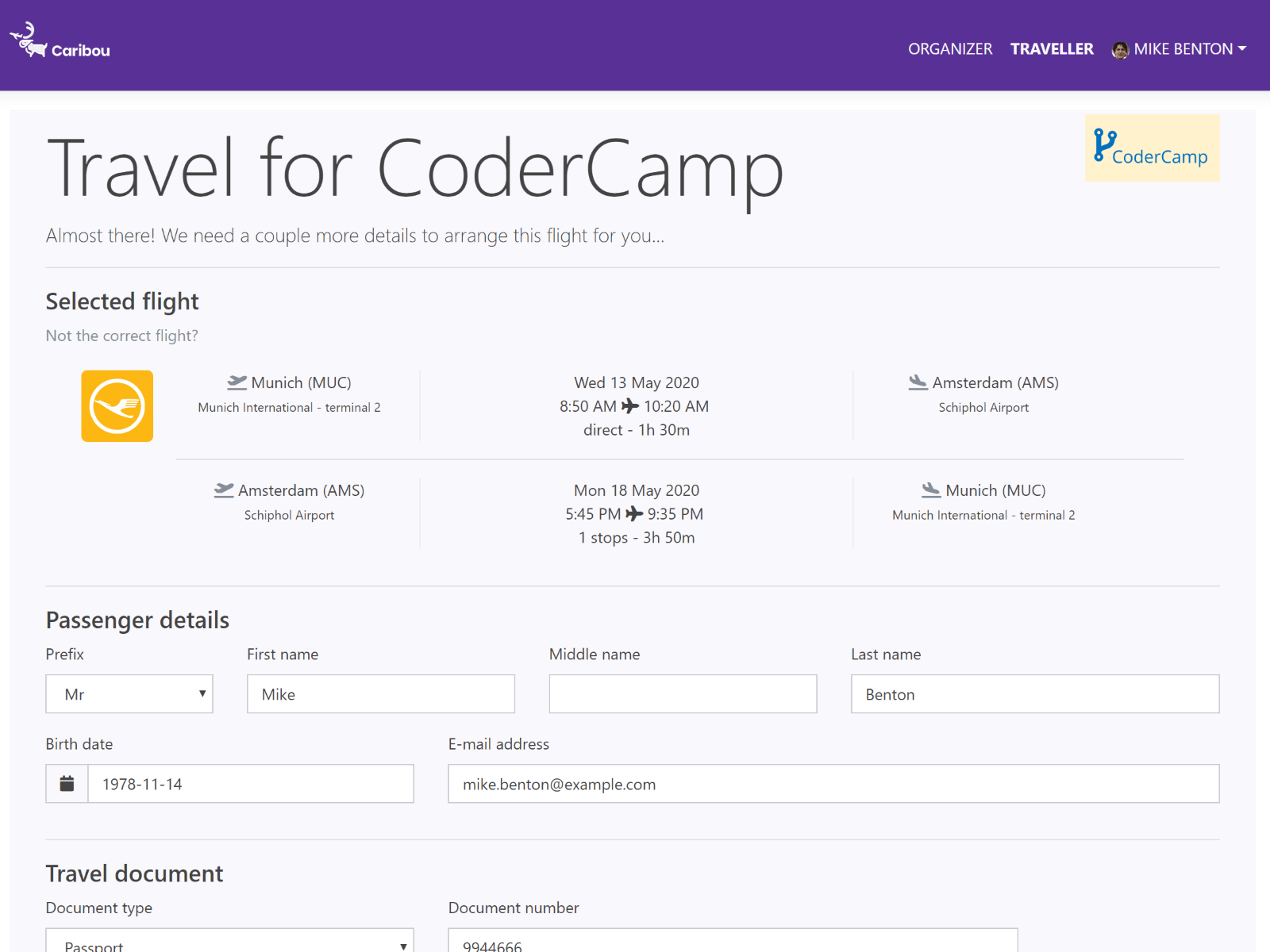 3. Approve their trip
They get their tickets right away.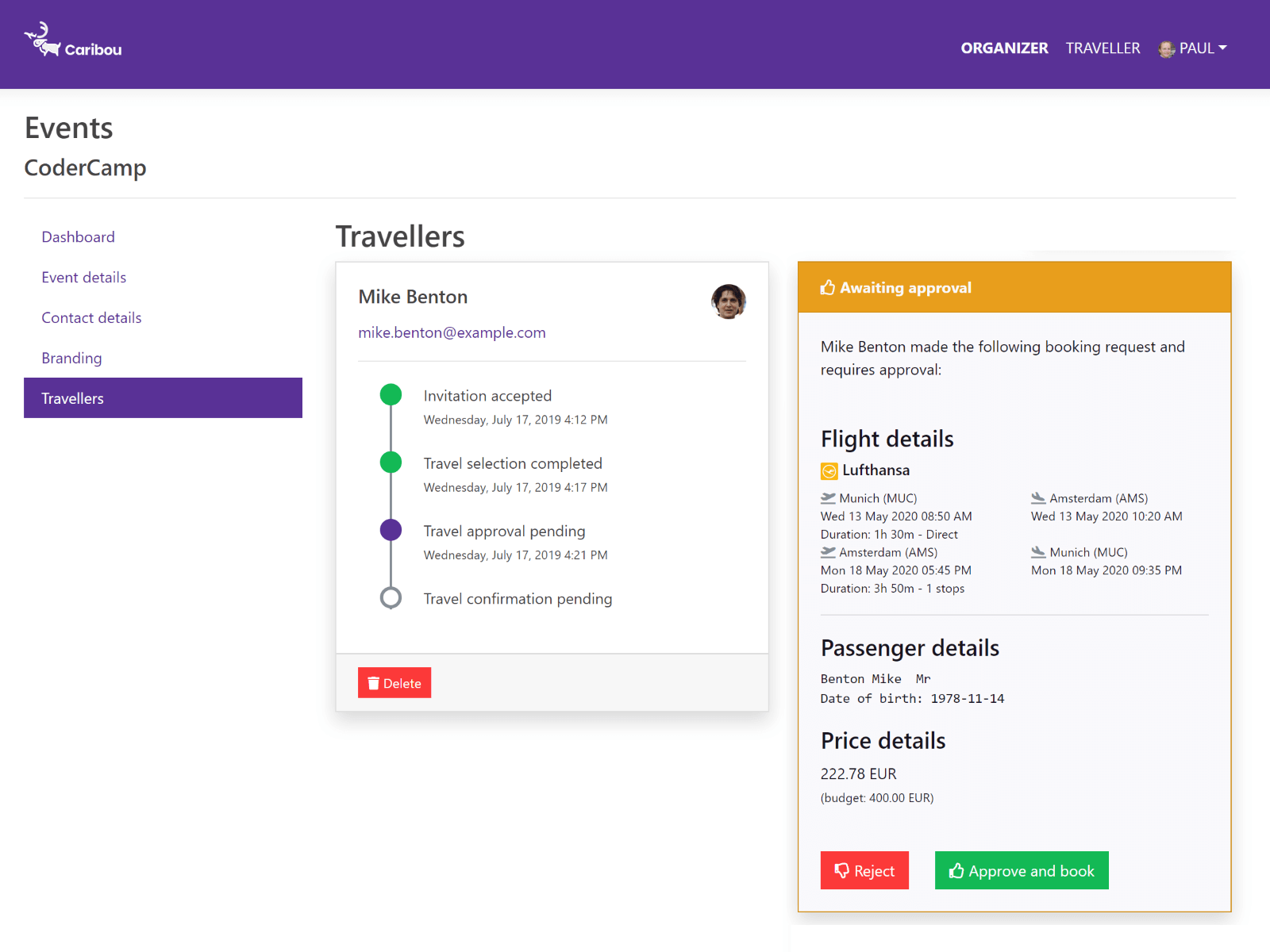 Trusted by conferences all over the world.
Make your conference stand out
Not only will your job as a conference organizer become easier...
Your speakers will love that they can select their preferred travel options!
Now is not the right time?
Your conference is still some months away? No need to think about getting your speakers there yet?
Enter your data and let us send you a reminder when you need it.
What's that Caribou about?
Caribou are animals. Quite impressive animals, actually. They travel in herds and migrate the farthest of any terrestrial mammal. So, Caribou is an appropriate name for our application that helps groups of travellers gather across the globe!