Purchasing flight ticket can only be done when valid contact- and billing details have been specified. These coordinates will be submitted to the airline when a booking is made.
Note: Contact information can be copied to billing information, in case these are the same.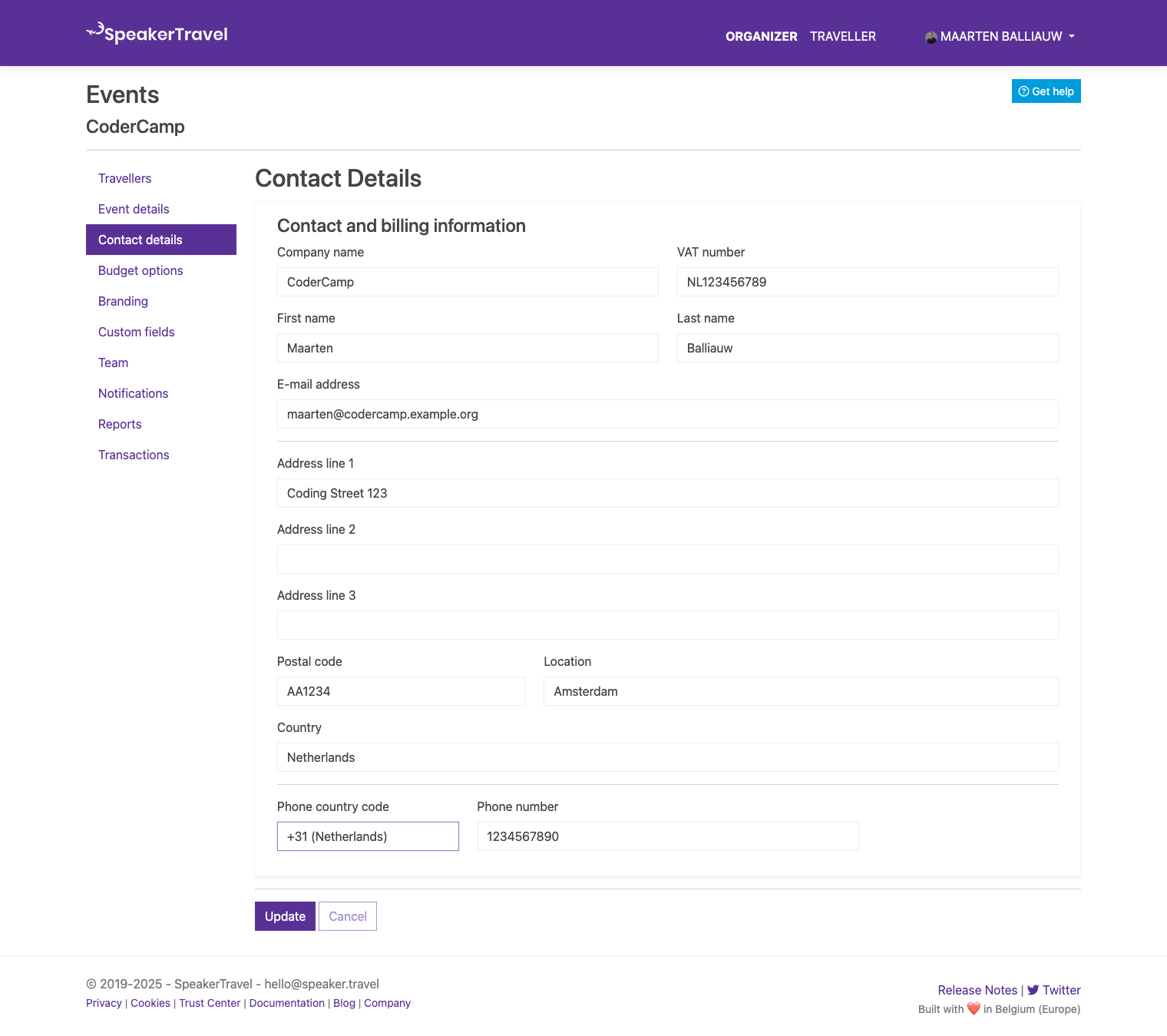 SpeakerTravel also uses contact- and billing information for invoicing traveller/event fees, and air fares.