On this page:
Balance
You will see a summary of your current SpeakerTravel balance. Pending transactions are also shown.
Note: If your balance is insufficient to approve and book tickets for your travellers, you will need to top-up your balance.
The list of transactions shows you all transactions related to travel booking. Flight fares, traveller fees, and other types of transactions are shown in the list.
When a transaction has not yet been processed, it will be shown as pending. Pending transactions could be travel bookings that are not yet confirmed by the airline, refunds being processed, or other transactions that have not been processed yet.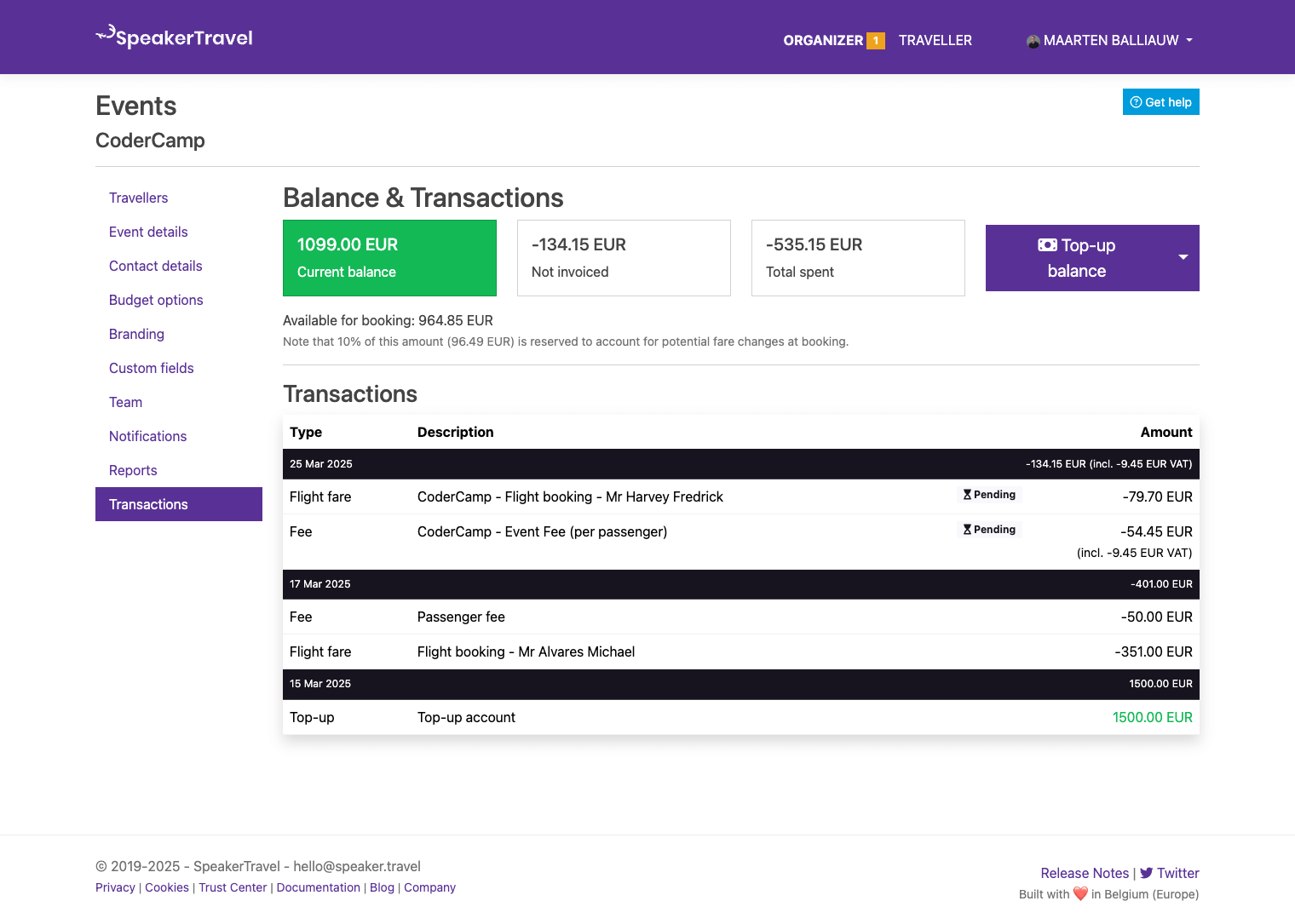 Top-up
In order to book travel, your event must have sufficient balance. The balance for a newly created event will have to be topped up before being able to book flights for your travellers.
You can top-up your balance by clicking the Top-up balance button. Topping up your balance can be done using bank transfer in EUR or USD, or using online payment.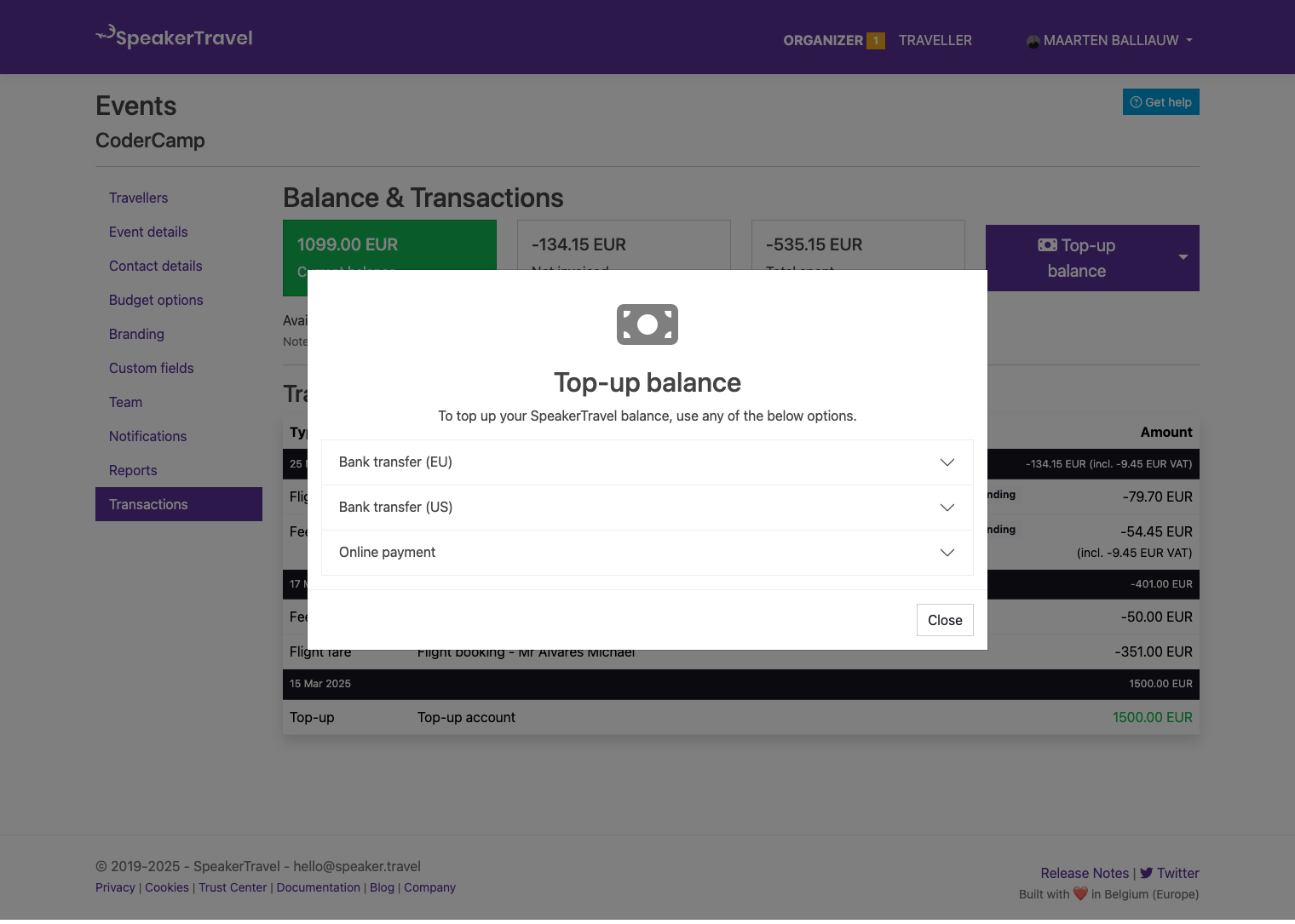 At any point, you can request a payout of your remaining balance. We'll return your funds to the payment method you used to top-up.