Each report can also be exported, for further slicing & dicing in tools like Microsoft Excel.
On this page:
Financial Summary
The financial summary report helps summarize budget vs. spend for all event travellers.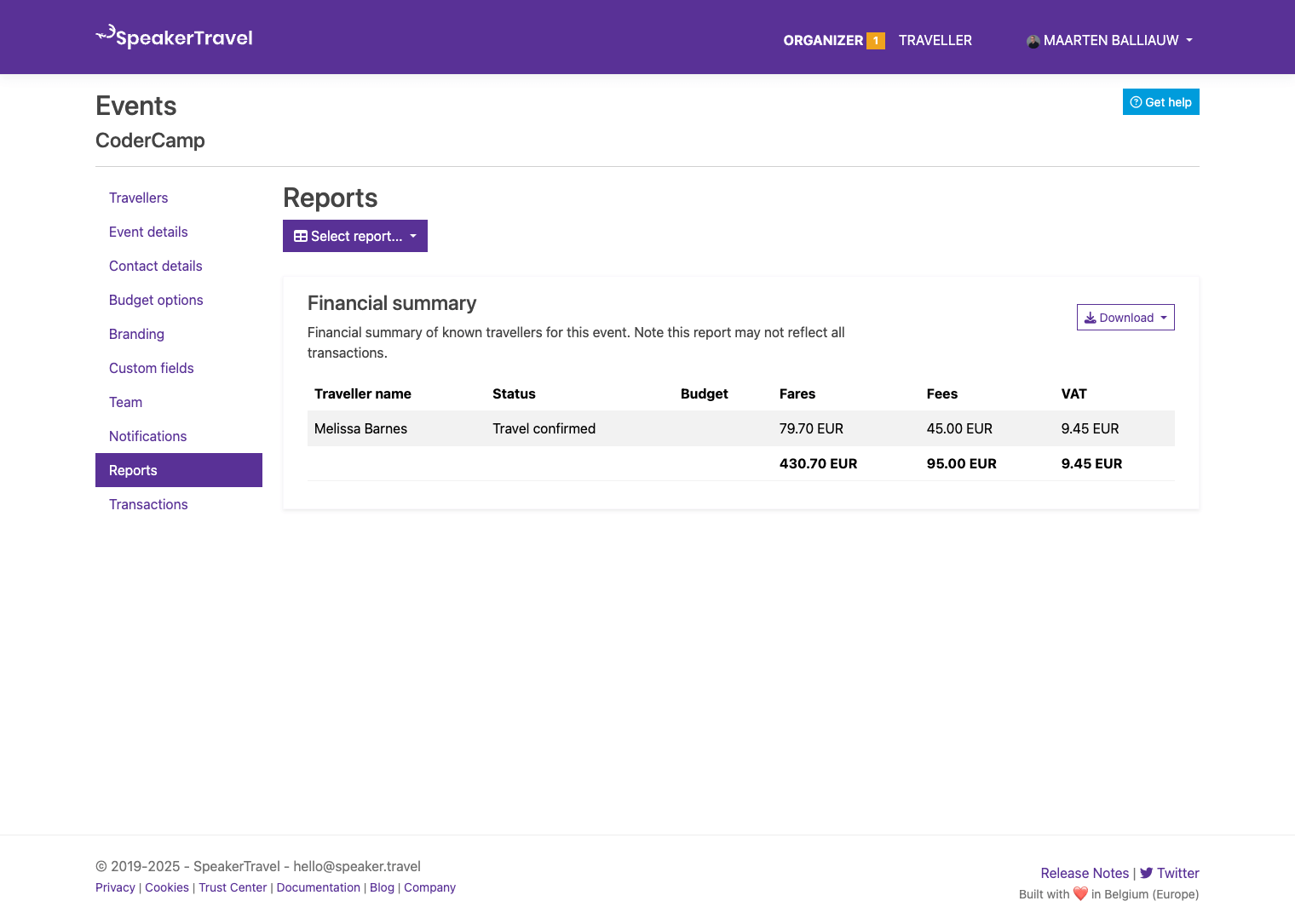 Travel Times Summary
The travel times summary report helps answer the question when travellers are departing and arriving. This can be useful to further arrange ground transportation, and book taxis.