On the traveller details page, you can make use of the Manage booking menu to request several types of post-booking support, such as flight changes, cancellation options, adding bags, ...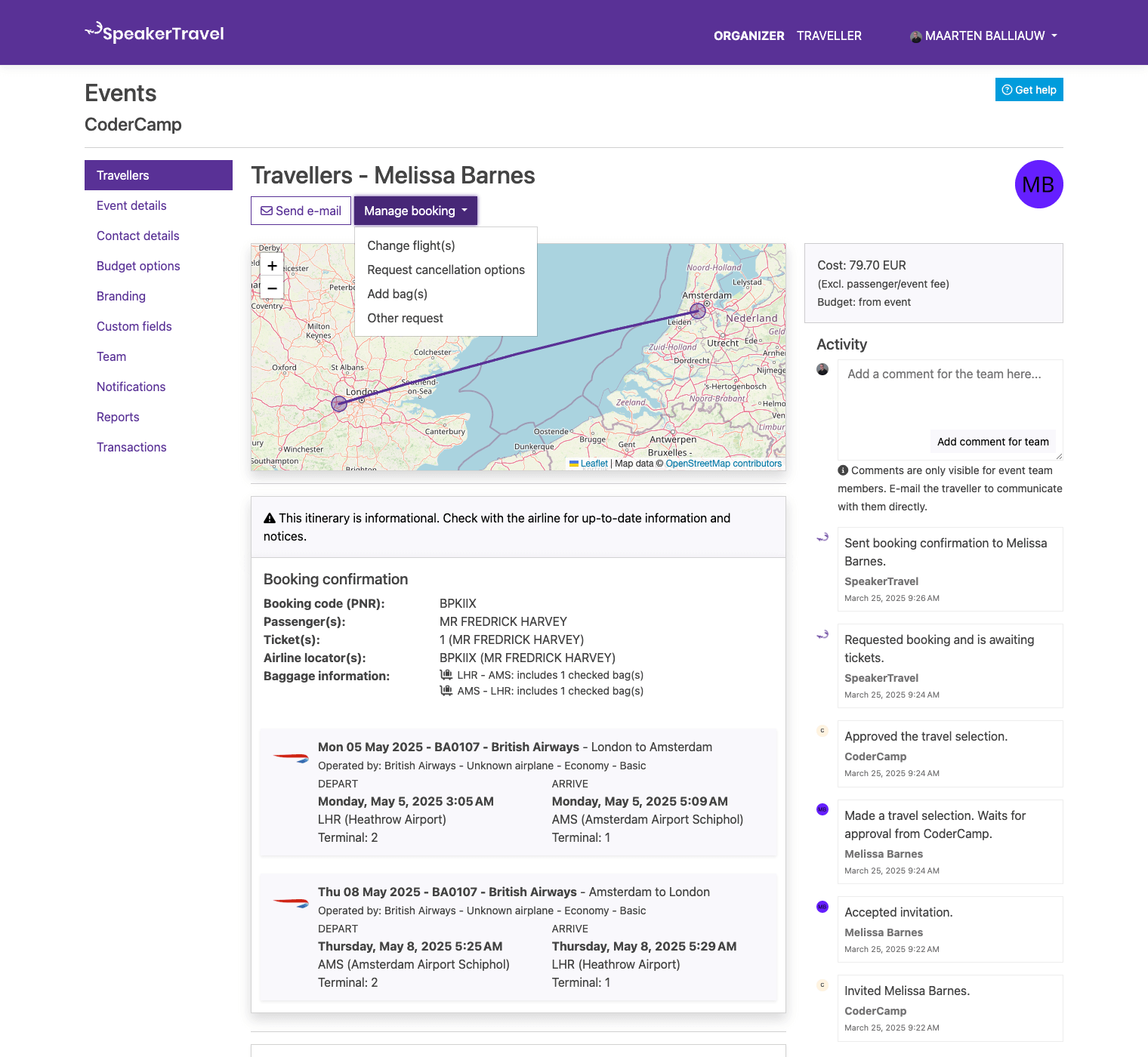 Every type of support request requires different information in order to be processed. Depending on the support type selected, you will see a pop-up appear which lets you specify additional information about your request.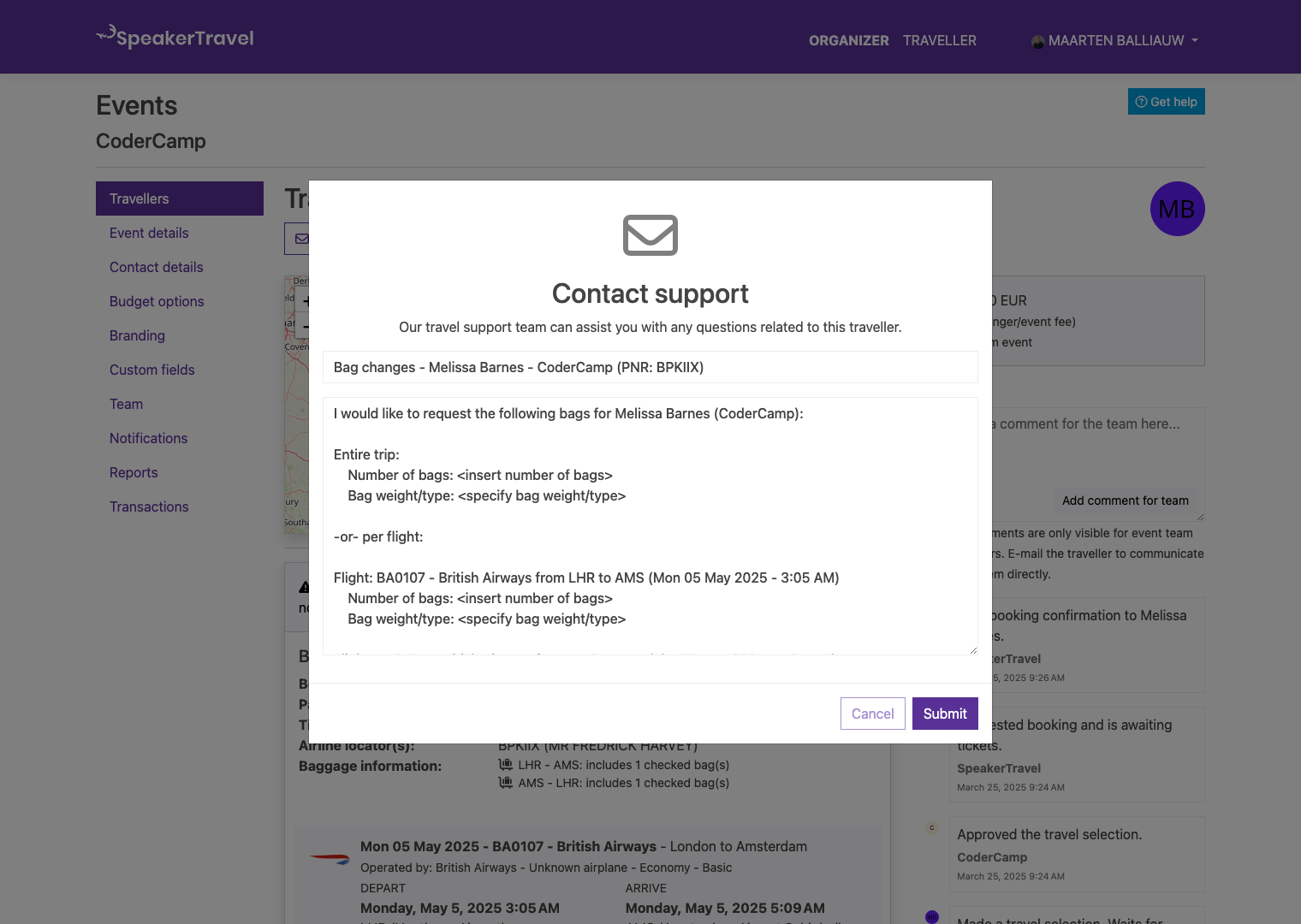 Once done, you can send the request to our travel support team who will be able to assist you further.